Steve Canty, Consultant Trauma & Orthopaedic Surgeon
In 2008 I started as a Consultant Trauma and Orthopaedic Surgeon with a special interest in knee surgery at Lancashire Teaching Hospitals NHS Foundation Trust. I have had several medical leadership posts over the last ten years. I am currently the Divisional Medical Director for the Surgical Division. I also chair the Lancashire and South Cumbria Musculoskeletal and Trauma & Orthopaedic Network. In addition, I am the Medical Lead for the New Hospitals Programme for Lancashire and South Cumbria. I have been involved with receiving a clinical senate review, and hope to support colleagues as part of the NW clinical senate.
Gunjit Bandesha: Director of Healthcare - Public Health
Kelly Bishop, MSc, PG Cert, BA (Hons), RN(adult) – Assistant Director of Nursing and Urgent Care, Midland and Lancashire Commissioning Support Unit
Kelly has a range of experience involving elective and urgent care clinical redesign across system footprints. Undertaking the role of Programme Director for the Greater Manchester Acute and Specialised Services Transformation Workstream she later transferred this expertise across systems as the Programme Clinical Lead for the Central Lancashire Our Health Our Care Programme. Kelly has worked closely with leads across Lancashire and South Cumbria to author a clinical strategy and has recently led on a review across the Northwest looking at the impact of the pandemic on urgent and emergency care. Kelly has spent her formative career years in surgical nursing leaving her position as a Ward Manager for Surgical Oncology at the Christie Hospital to progress into General Management of Surgical Services at the Royal Bolton Hospital. A Nursing Times 2021 finalist Kelly supported Lancashire and South Cumbria undertaking a role of Clinical Lead for its Mass Vaccination Programme supporting the set up and running of 7 mass vaccination sites.
Mamta Buch, Interventional Cardiologist, Manchester University Hospitals NHS Trust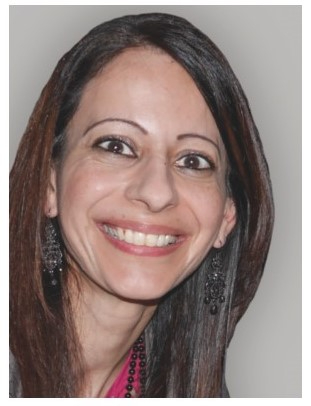 Dr Mamta Buch is a Consultant Interventional Cardiologist (Structural and Coronary) at Wythenshawe Hospital, Manchester University NHS Foundation Trust (MFT).
She was appointed in 2011 and leads the transcatheter heart valve services. She contributes to national and international interventional cardiology meetings, is a member of the BCIS structural heart intervention Working Group, the BCS Practice & Guidelines Committee, and is a Clinical Senate council member.
Irfan Chaudry, Divisional Medical Director, Senior Clinical Lecturer & Consultant in Critical Care Medicine and Anaesthesia. Lancashire Teaching Hospitals NHS Foundation Trust.
Irfan Chaudry is a consultant in critical care medicine and anaesthesia at Lancashire Teaching Hospitals NHS Foundation Trust.
He is an honorary senior clinical lecturer at Manchester University, a member of the Faculty of Intensive Care Medicine Professional Affairs and Standards Committee, and has been involved in a number of reviews for the Clinical Senate.
Julie Cheetham, Director, Greater Manchester & Eastern Cheshire SCN
Julie is the Director Greater Manchester and Eastern Cheshire Strategic Clinical Network and has been part of the network for the past 10 years. The SCN is now embedded within Greater Manchester Integrated Care System and was previously part of GM Health and Social Care Partnership.
The SCN has been a key driver in the delivery of large-scale system change management that is clinically led. Over the past 10 years, the SCN has managed and nurtured a number of clinical works from children and young people, Child and adolescence mental health, maternity services, along with long-term conditions of cardiovascular disease and prevention, integrated stroke delivery networks, diabetes, respiratory, frailty and palliative and end of life care. The SCN took a lead role in developing the agreed pathways for long covid during the pandemic. Always working in an integrated way with our partners, stakeholders, patients, carers, and families to reduce unwarranted variation to improve care pathways.
Julie's career has spanned 35 years of working in the NHS, firstly as a Registered General nurse before expanding to manage planned care, international recruitment, return to practice and workforce at both a local, strategic health authority and national level, leading strategic programmes across provider collaboratives, foundation trust development before joining the strategic clinical networks and senate in 2013. Julie's passion for quality improvement and safe patient care continues leading her team with agility and curiosity to drive improvements. From 2012 – 2017 Julie held the post of Governing Body Board Nurse for Central Manchester Clinical Commissioning Group leading on quality, performance, and governance. She is currently the senior responsible officer for GMEC Local Maternity and Neonatal System.
Julie's vision for the SCN is to galvanise the clinical expertise and leadership from across the SCN footprint to improve the lives of our public, deliver quality strategic service change that adds value, and eliminates unwarranted variation.
Paula Cowan, Medical Director for Primary Care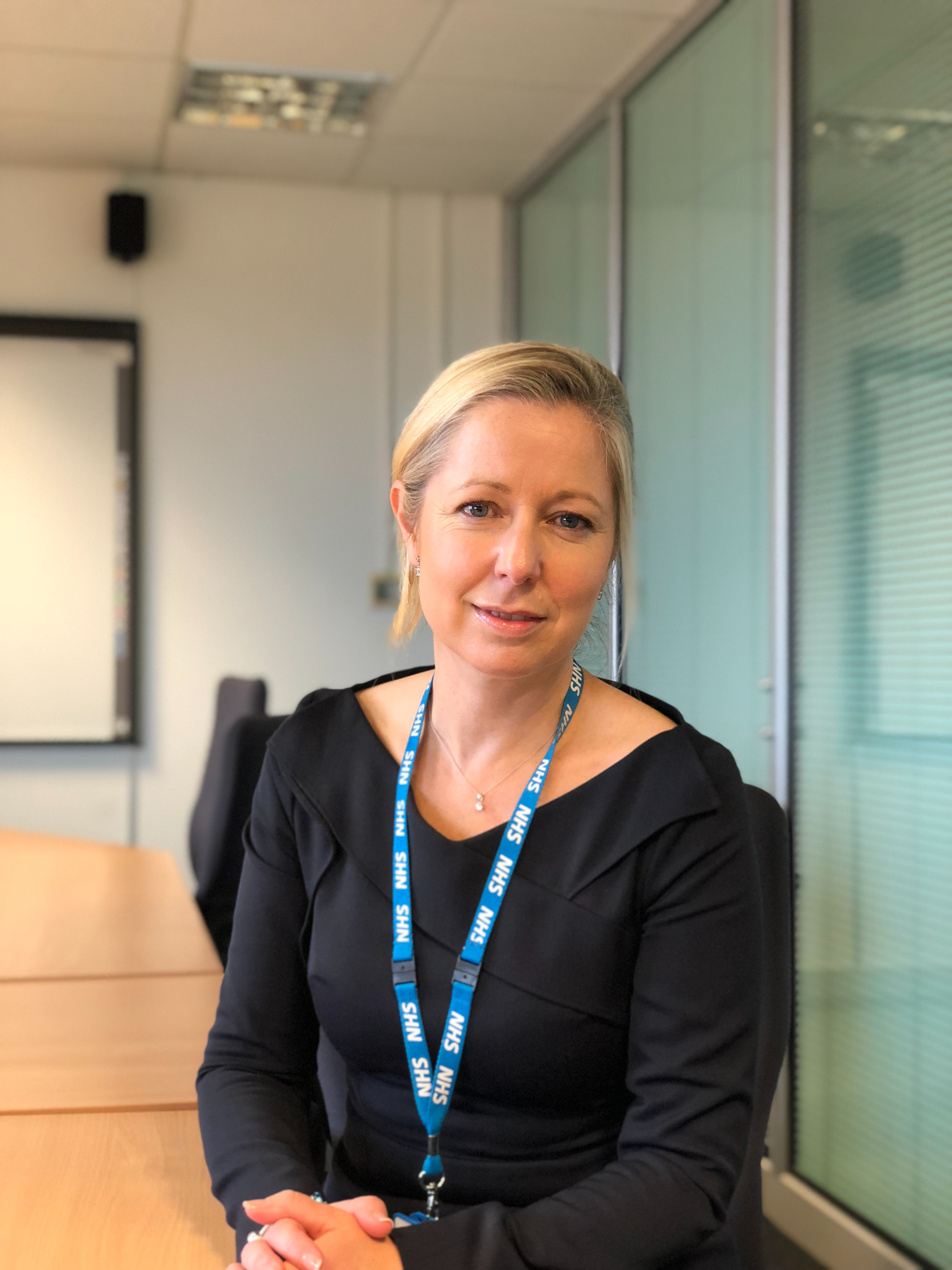 Having qualified in 1995 from the Royal College of Surgeons, Dublin, Dr Cowan practised in Internal Medicine, Critical Care, and Anaesthesia within Ireland. In 2001, she embarked on a career in Primary care and completed General Practice training through the Mersey Deanery. Dr Cowan has been a GP partner at the Eastham Group Practice since 2003.
Dr Cowan was involved in Wirral CCG activity from 2010, as an Executive Board member for Wirral Health Commissioning Consortium, and also as Urgent Care lead for Wirral Health Commissioning Consortium from 2012-2015.
She was an active Wirral LMC committee member and held the position of vice chair from 2007-2013.
In April 2015 Dr Cowan was appointed to the role of Clinical Lead for Urgent Care at Wirral CCG which she held until November 2016. This role involved leading on key projects, encouraging integrated working across partner organisations aiming to facilitate transformational change in the delivery of urgent care. She continued partnership and system working and lead on many projects including the Digital Programme as Medical Director, a post which she held from November 2016 until her appointment as Chair NHS Wirral CCG in July 2019. Dr Cowan remained as Chair until the cessation of CCGs on 30th June 2022.
Dr Cowan was appointed NW Region Medical Director for Primary Care in April 2022. She engages with colleagues across the North West region and the National teams in supporting all areas of Primary Care expansion and development, system collaboration, and innovative change in many areas. She recognises the challenges faced and is actively working to address these.
Dr Robert Coward, Consultant Physician and Nephrologist, Lancashire Teaching Hospital NHS Trust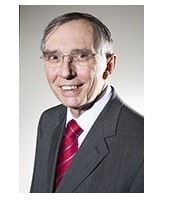 Dr Robert Coward has been a consultant physician and nephrologist at Lancashire Teaching Hospitals NHS Foundation for 30 years. He is a CQC Specialist Advisor with strong education and workforce credentials. He was Head of School for medical specialties for the North Western Deanery and subsequently Health Education England North West. He is a college and university examiner. Dr Coward has been a Regional Advisor, Elected Councillor, and national SpR Officer for the Royal College of Physicians. He has been the Network Clinical Lead for Renal Services and a Member of the regional ACCEA committee and at Trust level has been a Clinical Director and Audit Lead. Professionally he is a Distinguished Fellow of the European Renal Association.
John Dean - Consultant Physician and Deputy Medical Director, East Lancashire Hospitals NHS Trust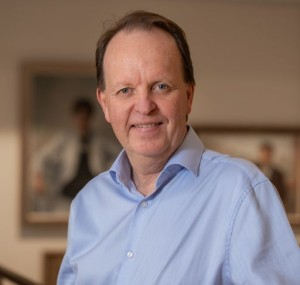 John is clinical vice president (CVP) at the Royal College of Physicians (RCP) and consultant physician/deputy medical director (transformation) at East Lancashire Hospitals NHS Trust.
As CVP he is a member of the RCP senior leadership team, with specific responsibility for the college's strategic aim of improving health and care, as well as overseeing the work of the Care Quality Improvement Directorate.
As clinical director for quality improvement and patient safety, and then improvement clinical director at the RCP from 2017, he represented the college and the Academy of Medical Royal Colleges on a number of NHS improvement boards and provided leadership to several RCP patient safety and quality improvement programmes.
In East Lancashire;, he works across the health and care system, leading service improvement. He works clinically as a consultant physician in acute and general medicine and diabetes.
He has previously worked in improvement initiatives across the Department of Health, royal colleges, NHS NW, Institute for Healthcare Improvement (IHI), and the Health Foundation. He was a faculty and non-executive board member of the Advancing Quality Alliance. He was previously the medical director of NHS Bolton, clinical director of medical and elderly services for Bolton Hospitals, and clinical lead for diabetes services in Bolton.
He is a Health Foundation/IHI fellow and Q fellow.
Dr Tina Dutt, Consultant Haematologist & Honorary Senior Lecturer Liverpool University Hospitals NHS Trust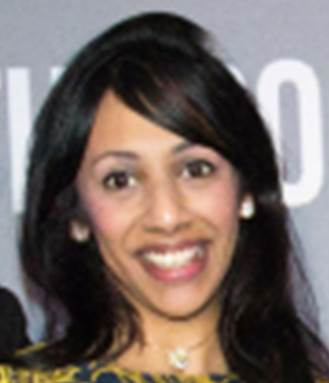 Dr Tina Dutt is a Consultant Haematologist and Honorary Senior Lecturer at Liverpool University Hospitals NHS Foundation Trust and has been a member of the Senate since its inception.
Dr Dutt has created a national profile in pioneering the acute management of Thrombotic Microangiopathies (TMAs). After presenting a compelling vision for change culminating in the first Regional Centre in the North of England for patients with the life-threatening condition Thrombotic Thrombocytopenic Purpura (TTP), she has worked with NHSE HSS and with the CRG to achieve a national network of specialist commissioned TTP Specialist Centres. In 2020, Dr Dutt received the Royal College of Pathologists Achievement Award for Patient Safety.
Dr Dutt is Clinical Research Lead at the Liverpool Haemostasis and Thrombosis Centre and NIHR Specialty Research Lead for the North West Coast. During her Medical Research Council Clinical fellowship, Dr Dutt's PhD focused on the crosstalk between inflammation and coagulation during critical illness. Her current clinical research, in particular for patients with rare diseases, has attracted national recognition from the RCP, BSH and NIHR acknowledging her commitment and innovation in this area.
Sally Fray, Consultant Nurse for Critical Care Services
Sally comes to the Senate bringing a wealth of experience. Joining the council in 2022 she has led a variety of service developments and improvements with patient experience and safety always being the main driver for change.
Qualifying in October 1997 she worked within a variety of specialist and general Critical care departments for 18 years before moving into the Critical care outreach service at Lancashire Teaching Hospitals NHS FT.
Sally became a consultant nurse for critical care services in January 2018, focusing on the safety of acutely unwell and deteriorating patients. She is the professional lead for advanced critical care practitioners working on the critical care unit and lead for the Clinical Night Service staffed by a team of advanced practitioners, the Critical Care Outreach Team, the Acute Kidney Injury service, and the Sepsis team.
Clair Haydon, Consultant Occupational Therapist
I am a Consultant Occupational Therapist with extensive experience in mental health services and currently work providing diagnostic assessment and post-diagnostic support to autistic adults. I am also the Clinical Director for mental health complex care for the North West of England, focussing on clinical pathway development to address long lengths of stay in mental health acute inpatient services, improved flow through inpatient rehabilitation services, and the implementation of the dedicated function of community rehabilitation services in line with the community mental health transformation to reduce reliance on inpatient care. I use data and evidence to inform clinical practice and service development and am passionate about addressing health inequalities, co-production, and personalised care.
Helen Hurst, Professor of Nursing, Manchester University Teaching Hospital NHS Trust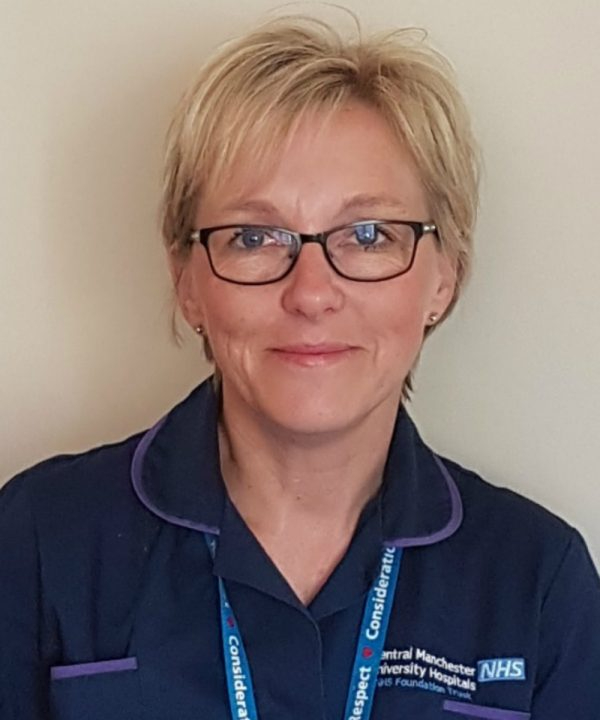 Helen is a Professor of Nursing and holds a joint clinical academic position with the University and the Northern Care Alliance NHS Trust. She has over 30 years of experience working in the NHS in renal medicine and care of the elderly, with over 20 years in advanced practice. Her current clinical work is within renal medicine. She holds national and international leadership positions and has been involved in conference organisations and collaborative work across multi-professional teams. She has had postdoctoral awards and continues her research with older people, frailty, and advanced kidney disease, including a specialist interest in peritoneal dialysis.
She has completed a Florence Nightingale Scholarship exploring postdoctoral careers for academic nurses and works across both organsisations to support capacity and capability. Supporting AHP and nurses, supervising mres, pre-doctoral, doctoral, and post-doctoral students.
Mehran Javeed, Consultant in Old Age Psychiatry, Manchester Mental Health NHS Trust
Dr Mehran Javeed works as a Consultant in Old Age Psychiatry in Salford. He is the Clinical Lead for Salford Memory Services and Salford care homes. He has a keen interest in neuropsychiatric symptoms in dementia and has been a co-author in recent publications on this topic.
Dr Phil Jennings, Chief Executive/AHSN for the North West Coast.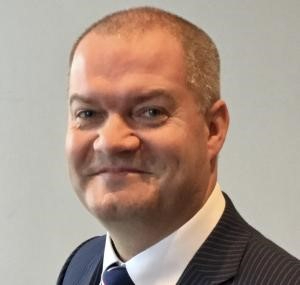 Dr Phil Jennings is Chief Executive and AHSN for the North West Coast, he also continues to practise as a GP and has a specialist interest in cardiology.
On behalf of the AHSN Network, Phil has two roles; as the lead on the Accelerated Access Collaborative (AAC) Rapid Uptake Products Programme, which fast-tracks products which have been proven to significantly improve care; and as the lead for the AAC's Innovation for Healthcare Inequalities Programme.
Phil's previous roles include the Primary Care Lead for the Cheshire and Merseyside Cardiac Network; Chairman of NHS Wirral Clinical Commissioning Group; and deputy medical director at NHS England and NHS Improvement North West.
Dr Sakthi Karunanithi, Director of Public Health, Lancashire County Council
Dr Sakthi Karunanithi was appointed to the role of director of public health by an interview panel including executive directors from the county council and representatives from Public Health England, the Faculty of Public Health, and the NHS in November 2013.
A qualified doctor Dr Karunanithi has a demonstrable history of working in the NHS, local government, and industry with his breadth of knowledge feeding into programmes aimed at improving health outcomes and reducing inequalities by promoting well-being and fitness, disease prevention, and improving quality of life in the UK population.
Wendy Lewis-Cordwell, Director & Bereavement Care Consultant, Bereavement Care Services
Wendy has worked in the NHS for 27 years, a focused healthcare professional with a proven track record of achievement, she has a passion to change the culture around death, dying, and bereavement and to ensure that all bereaved families are treated with compassion, respect, dignity, and sensitivity.

Ian Linford, Expert Patient Representative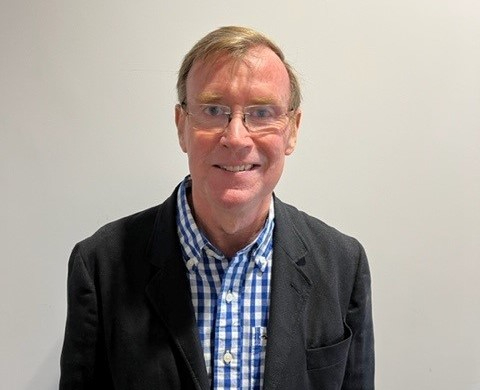 "I believe it is essential that patients are always involved in, and placed at the centre of, all service change and service delivery. I have worked for many years to ensure that patients, carers, and their families should always be treated with dignity and respect."
Until leaving the NHS in 2015 Ian had worked across a spectrum of healthcare organisations including GP surgery, Clinical Commissioning Groups, hospital trusts, health authorities, and NHS England. Many of these roles were working across multiple organisational boundaries at senior manager, senior clinical, and Executive Director levels. His key driver was improving the performance and delivery of patient-focused services with the patient always being at the heart of service planning, implementation, and delivery. Ian was appointed to the position of "Experienced Patient" in 2017 and has subsequently undertaken major service reviews focusing on patient experience and patient engagement.
Jonathan Lund, Consultant Oncoplastic Surgeon, Clinical Lead, Wirral University Teaching Hospital
Mr Jonathan Lund Consultant Oncoplastic Surgeon is the Clinical Lead for Breast Surgery at Wirral University Hospitals, Immediate past Lead Screening Surgeon for the Wirral and Chester NHS Breast Screening Programme, Governance lead for Breast Services, member of the NICE Impact and Adoption Reference Panel and a member of the NHS Clinical Leaders Network
Jonathan started his consultant general surgical career in Warrington in 2007 and moved on to become a specialist breast cancer and breast reconstructive surgeon on the Wirral. He has innovated breast reconstructive procedures within his Trust and led the service evolution for breast cancer care on the Wirral. He has held posts with NHS England and NHS Public Health as Lead Screening Surgeon for the Wirral and is affiliated with NICE for assessing the changes of new health developments on care provision.
Jonathan has strong clinical and governance backgrounds which have helped in his work across NHS organisations in bringing projects to successful conclusions.
Niall Lynch, Consultant Radiologist Stockport Acute Trusts
Niall has enjoyed his time as a member of the senate council since his appointment in 2015.
With a specialist interest in uroradiology, interventional radiology, and improving the profile of radiology Niall began his training qualifying in Dublin in 1985. (MB, Bch, BAO) commencing radiology training in 1989 and obtaining his FFRRCSI in 1992 and FRCR in 1993. He practiced as a Senior Registrar in radiology in Manchester from 1993 to 1996, becoming Clinical Director of Radiology in 2005. Between 2004 – 2008 Niall was the Hospital Radiology representative at The Royal College of Radiology, becoming North West representative for the Royal College of Radiology from 2009-2015.
Patrick MacDowall, Consultant Physician and Nephrologist, Lancashire Teaching Hospital NHS Trust
Patrick is a senior clinician and supports a number of managerial roles alongside his clinical commitments. Appointed in November 2009 as Associate Medical Director, within this role he is Clinical Lead within the Trust for Clinical Governance. Chairing the Clinical Governance Sub Group and a member of several committees across the Trust, and within the region.
Julie McCabe, Deputy Director of Nursing and Quality, NHS England
Julie has more than 25 years of experience as a clinician and 15 years in senior clinical management roles. Having extensive knowledge of Clinical Networks as Director for the Neonatal and CYP Operational Delivery networks. As Programme Director for women and children's programmes in Cheshire and Merseyside, she supported the creation of the Maternity and CYP Networks. She also conceived and created a Quality and Safety Clinical Network for Wales to support the Welsh government's Quality & Safety Plan.
Professor Sandip Mitra, Senior Consultant Nephrologist
Professor of Medicine and Senior Consultant Nephrologist, Manchester University Hospitals & University of Manchester, UK. Special interest in Transformation of Clinical Services and Patient pathways.
Diverse management Roles and Responsibilities as Specialist Advisor for Care Quality Commission; Deputy Director for National Institute of Health Research, Devices for Dignity, MedTech and Invitro Diagnostics Health Technology Cooperative; Research & Innovation Lead, Manchester Royal Infirmary; Trustee for Kidneys for Life Charity; Ex-National Chair for Renal Services CRG NHS England, & Ex-Specialty Advisor Renal Service Transformation programme NHSE.
Research and Innovation responsibilities as Renal Lead for Integrated Clinical Academic training programme, University of Manchester; Clinician Member for RCP Clinical Academic Affairs Committee; and Senior Mentor for NIHR, UKKA and RCP Emerging Leaders programme. He is recipient of the winning prize of NHS Innovation Dragon Den's Challenge Award, NICE award and voted as Top 50 UK Health Service Innovator (HSJ). He has authored over 130 publications, book chapters and clinical guidelines.
He is passionate about improving clinical effectiveness, connecting ideas and innovators to create solutions that benefit patients, pathways, and providers.
Liz Price-Jones, Lead Consultant Psychologist Wigan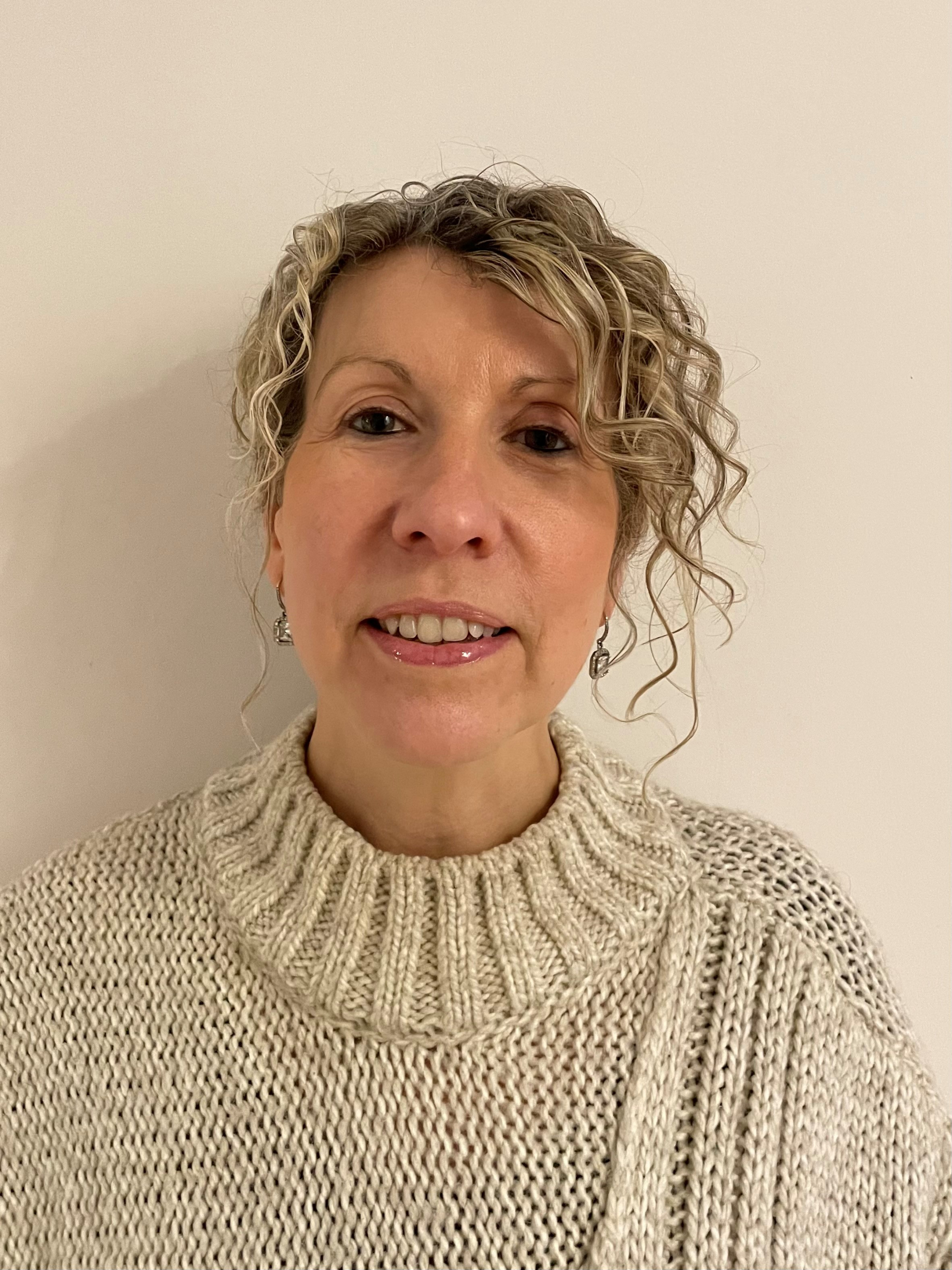 I am a Chartered Clinical Psychologist and Associate Fellow of the British Psychological Society.
I have over 20 years of experience working as a Lead Consultant Psychologist in the NHS, and I have a particular specialism in assessment and intervention for Autistic people and/or those who have a Learning Disability.
I currently work for Greater Manchester Mental Health NHS Foundation Trust.
I also sit on the board for the Operational and Development Network for Learning Disabilities and Autism for the North West and I have many years of experience working with systems and processes. The influencing of these for positive change and effective outcomes for the population is central to my strategic role and the ongoing development of services.
Dilys Quinlan, Expert Patient Representative.
Dilys has worked in diverse roles in a variety of different areas in and across primary and secondary care for 25+ years working with clinicians and independent contractors such as GPs and Dentists to transform services. At the heart of all that she undertakes, Dilys is a passionate champion for people - for those who may find themselves in a dire place, for those who quietly get on with their work, or those who may not feel able to speak or perhaps are not allowed a voice or have not been thought of especially when services are being transformed.
Sonia Ramadour, Chief Pharmacist
Sonia joined the North West Clinical Senate in 2022. In her early career in the NHS, she worked in acute hospitals but then specialised as a pharmacist working in mental health services. Sonia is currently Chief Pharmacist at Lancashire and South Cumbria NHS Foundation Trust, an organisation delivering both mental health and community services. She has previously undertaken research on medicines adherence and mental health. Sonia is passionate about ensuring high-quality services, and positive service user and staff experience. This is one of the reasons she applied to join the North West Clinical Senate.
Rai Tajinder, Chartered Counselling Psychologist,
Rai joined the Council in 2022 following a successful application following the Senates recruitment drive. Having completed a 3 years NHS leadership shadowing Consultant Clinical Psychologist working across a geographical area serving multiple communities. She contributed to a successful tender bid that led to the development of a successful recovery day programme and worked as part of the team that developed the service. Previous experience sees Rai working in patient centred Mind Recovery Centre for those with severe and enduring mental health difficulties prior to joining the NHS.
Mr David Rowlands, Consultant Gynaecological Surgeon and Obstetrician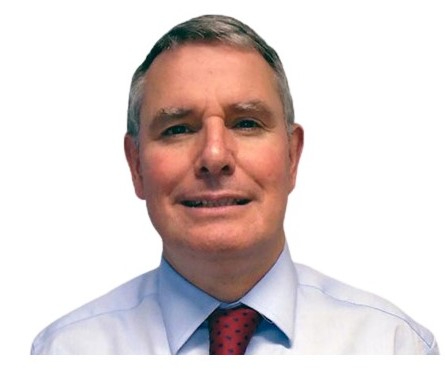 David has more than 35 years of experience originally qualifying from the University of Birmingham in 1985. For 25 years, he held a senior consultant obstetrician and gynaecologist position at Wirral University Hospitals, where he was also Associate Medical Director for Strategy and Partnership. Prior to this, he had served as Medical Director, before stepping down to allow more time for clinical work. Until 2022, he was the clinical lead for maternity for the NW Coast Strategic Clinical Network and the chair of the national NHS England clinical advisory group for the commissioning of specialist gynaecological services. He is chair of the NW Clinical Leaders Network, recognising his clinical and management leadership, as well as a member of the National CLN Board. Further to his clinical work, Mr Rowlands is involved in research and medical education. He is an invited speaker at gynaecological congresses around the world, the author of publications, case reports and abstracts in peer-reviewed journals, and the co-organiser of the British and Irish Association of Robotic Gynaecologists meeting in Wirral. Mr Rowlands additionally worked as an honorary lecturer at the University of Liverpool from 1996 to 2021.
Dr Jaydeep Sarma, Consultant Interventional Cardiologist, Manchester University Hospital NHS Foundation Trust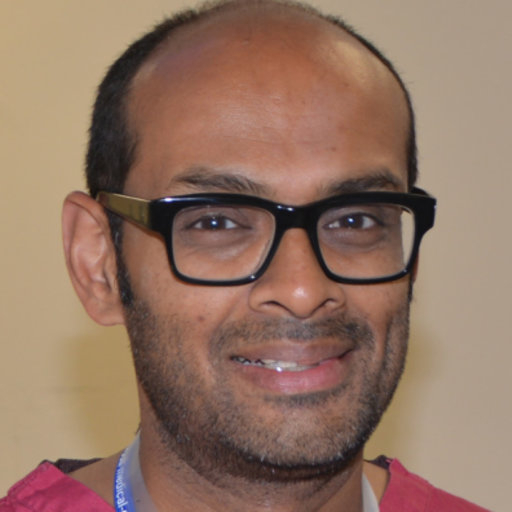 Dr Jaydeep Sarma is a Consultant Interventional Cardiologist based in Manchester, England. Dr Jaydeep Sarma was educated at the University of Cambridge and trained in Cardiology in Leicester, Edinburgh, and Aalst, Belgium.

Dr Jaydeep Sarma researched the cellular and molecular mechanisms of atherosclerosis as a Wellcome Trust Clinical Training Fellow, based at the University of Edinburgh, as part of his PhD thesis.

After finishing clinical training as a Clinical Lecturer in Edinburgh, Dr Jaydeep Sarma was then awarded a British Heart Foundation Advanced Scholarship to work at the Cardiovascular Centre at the OLVZ Hospital in Aalst, Belgium, where Dr Sarma continued his translational research in cardiology.

In 2008, Dr Jaydeep Sarma moved back to the United Kingdom where he has since worked as a Consultant Interventional Cardiologist at the Manchester University Hospital NHS Foundation Trust. Dr Sarma has extensive experience in general cardiology and comprehensive expertise in both coronary and structural heart intervention, including MitraClip and TAVI.

Dr Sarma has additional managerial roles in Manchester, as Deputy Clinical Director leading cardiology clinical governance. Additionally, Dr Sarma is the Joint Clinical Lead for the Cardiovascular Division of Health Innovation Manchester, which is the body that delivers Manchester's Academic Health Sciences Centre programme.

Dr Sarma was a founding member of the North West Clinical Senate and has undertaken service level reviews on behalf of Public Health England. Dr Sarma has also served on Clinical Guidelines committees for the National Institute for Clinical Excellence and is a member of the programme committee for the British Cardiovascular Society.
Mohammed Sarwar, Chief Executive Officer, Centre of Wellbeing, Training, and Culture
Mohammed is the Chief Executive of the Centre of Wellbeing, Training & Culture (CWTC) in developing and delivering arts for mental health, dementia awareness, understanding mental health, supporting carers, understanding diabetes, leadership and employability skills accredited courses.
Over the 29 years, he has extensive experience in community engagement and community cohesion programmes at national and international levels, working in partnership with local authorities, the voluntary sector, NHS, faith organisations, media and businesses.
He is an HMR Public Governor for Pennine Care Foundation Trust and Trustee for Link4Life.
Judith Umeadi, Consultant Paediatrician East Lancashire Teaching Hospital NHS Trust
Judith commenced her role in 2015. Managing children and young people (CYP) with common and complex medical issues. Emotional and mental health issues, including eating disorders; where she aims to provide good quality evidence-based care whilst encouraging contribution to decisions about their health. In 2020 she was appointed Children's Safe Guarding Lead in the Trust and the lead for Complications of Excess Weight (CEW) Lead.
Judith is an Honorary Lecturer at UCLan School of Medicine, Educational and Clinical Supervisor, OSCE Examiner, Annual Review of Competency Progression (ARCP) and Speciality Training Interview Panellist.
Jan Vaughan, Deputy Director of Clinical Networks and Senates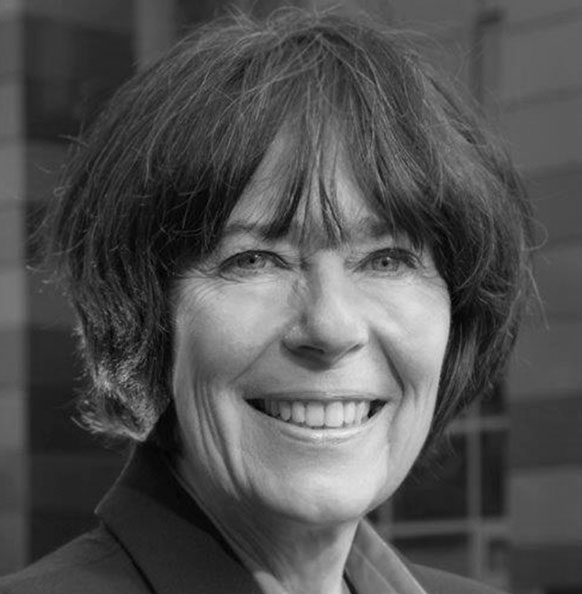 Jan started her career as an Accountant in industry and joined the NHS in 1993. Since then she has held senior positions in Finance and General Management in primary and secondary care as well as SHA level. In addition, she has sat on a number of national working groups and has presented her work both nationally and internationally.
Jan has been working within the network environment since 2002, firstly in Cardiac and Stroke. She was appointed Director of Clinical Networks in April 2011. The role encompassed Cancer, Cardiac, Stroke, Neurosciences, Kidney Care, Critical Care and Neo-natal Care Networks. She was subsequently appointed as Associate Director for Strategic Clinical Networks and Senate for Cheshire and Merseyside in 2012.
Jan has an MSc from Manchester Business School and post graduate certificates from both Harvard and Berkley Universities. She is currently undertaking her Doctorate at Middlesex University.
Gareth Wallis, Medical Director for System Improvement and Professional Standards North West Region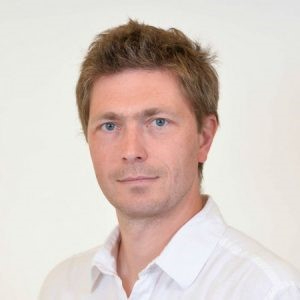 Gareth graduated from the University of Glasgow in 1999 and, after initially training in orthopedic surgery, undertook training in General Practice. He has previously been a Governing Body member of a CCG and LMC representative. He moved to NHS England in 2015 and is currently the Medical Director for System Improvement and Professional Standards in the North West Region, as well as a member of the Health Foundation Q community. He has been a member of the Clinical Senate since 2017.